Corporate Cure Summary
Free Download
You will learn what every CEO and leadership team needs to know to embrace corporate culture and sustain it for competitive advantage, global preference and enduring value.
The book's focus on the link between longevity and corporate culture was inspired when Owens' research team discovered a startling trend.
One of the most insightful books i've read. the personal stories along with research on Facebook, Microsoft, Apple, Google is amazing. The banking relationships and comparison between Wells Fargo and Bank of America is spot on.
500 HOURS OF RESEARCH & DEVELOPMENT COMBINED WITH 19 YEARS OF HANDS-ON EXPERIENCE
With the average age of a company in the S&P 500 being 15 years today compared to an age of 75 years six decades ago, Corporate America is ailing, with businesses that almost appear disposable. It's time for a Corporate Cure that will bring businesses back to the glory known a century ago.
Based on more than 500 hours of research and development combined with 19 years of hands-on application, John Owens shares his epiphanies, best practices gained, and roller-coaster story. His determination and belief that corporate culture IS the critical success factor in building a company of endurance is further supported by countless examples and case studies of how corporate culture has played a pivotal role in much admired companies including Google, Facebook, Apple, Microsoft, Wells Fargo, SAS, Starbucks, Chick-fil-A, Johnson & Johnson, and many more!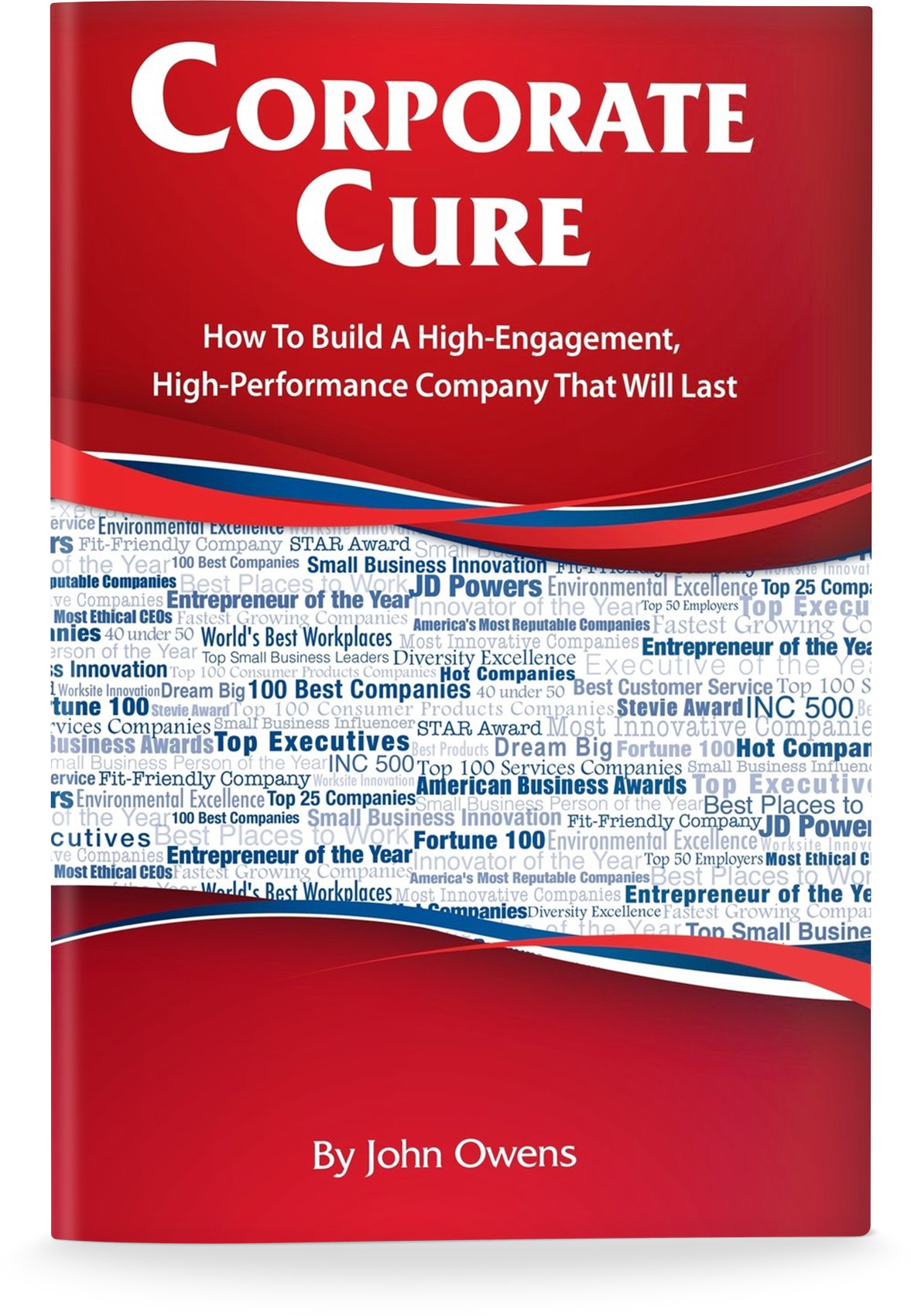 What does it take to build a high-engagement, high-performance company that will last?
"John Owens has nailed it with what it takes to build a highly engaged and high-performance culture. A Communal culture was a big part of our secret to growing Chobani sales from zero to $1 billion in just five years. John's tips and insights on how to build your culture, sustain it, and make it one that can endure challenges, are why every corporate executive should be reading Corporate Cure."

- Kyle O'Brien Executive VP of Sales Chobani Holdings
"THE ENTREPRENEURS ENTREPRENEUR"
Expertise
Entrepreneurial Best Practices · Corporate Culture · Strategic Planning · Mentoring/Coaching · Leadership Development · Values-based Leadership · Succession Planning · Teambuilding & Engagement · Managing High Growth · Performance Measurement · Business Ethics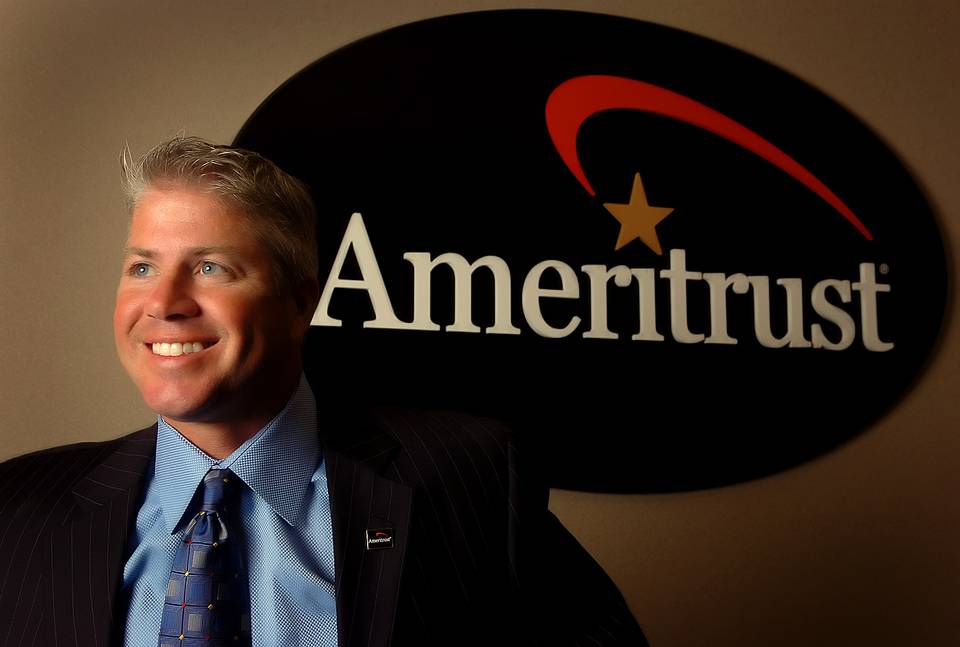 Achievements
2014 Successfully sells nationally recognized Ameritrust Mortgage.
2012 Successfully sells Ameritrust Insurance Agency.
2011 Showcase Baseball Academy expands nationally after only one year.
2010 Named Top 50 Entrepreneurs—Charlotte Business Leader.
2009 Ameritrust named fastest growing mortgage company in Charlotte.
Named among Top Family-Friendly CEO's (Charlotte Parenting Magazine.
2008 Ameritrust named Best Places to Work (Charlotte Business Journal)
2006 Ameritrust named to INC 500 as Fast Growth Company (second time).
Named to Charlotte Chamber Board of Directors
2005 Ameritrust named to INC 500 as Fast Growth Company
Winner, Entrepreneur of the Year, Charlotte Chamber
Named among Charlotte's 40 under 40 (Charlotte Business Journal)
Named among Top Family-Friendly CEOs (Charlotte Parenting Magazine)
2004 Finalist, Entrepreneur of the Year, Ernst & Young
Finalist, Entrepreneur of the Year, Charlotte Chamber
Named among Top Family-Friendly CEOs (Charlotte Parenting Magazine)
Featured Stories/Articles
Feature article, Mortgage veteran sells Ameritrust, Charlotte Observer (3/2014)
Ameritrust Case Study: Leadership in Practice, UNCC Research Unit (2008)
Feature Profile, Strategic Balance, Greater Charlotte Biz (2008)
Feature Profile, UNCC Alumni Magazine (2007)
Big Ideas Feature, Charlotte Business Journal (2005)
Professional Leadership/Affiliations
Board of Advisors, Charlotte Chamber of Commerce (Since 2004)
UNC Charlotte Athletic Foundation (Since 2002)
Education / Credentials
University of North Carolina - Charlotte, BS in Business Economics