Owens Management Group is Now in Wilmington, NC
Owens Management Group is excited to announce that the company is now offering its expert business consulting services in Wilmington, North Carolina. In an exciting expansion throughout the Carolinas, the company will provide its services across Wilmington, accelerating growth to many local businesses in the process.
The team of experienced leaders that make up Owens Management Group has an impressive track record of helping advance the skills and development of fellow business leaders as they aim to make successes of their businesses. The services they offer involve partnering with and mentoring those leaders, developing an optimal culture, leadership development, change management, process improvement, sales training, technology efficiencies, strategic canvassing, capital, and improved business valuation.
Founder of Owens Management Group, John Owens, said "I'm excited to choose Wilmington for our next office. Our Business Growth and Consulting services selected Wilmington due to our vast studies as one of the fastest growing cities in the country. The desire to accelerate business growth in all industries is what inspired our new location. We are unlike most business consultants. We roll up our sleeves in your business and discover your optimal culture and how to measure it. We help execute your strategies, improve your process and prepare you for change. Our results are a communal culture, increased profits and growth."
The growth of the business is exciting for everyone at Owens Management Group and it's also a reason for every business owner in the Wilmington area to be excited as well. As John Owens succinctly outlined, Wilmington is experiencing rapid growth and many businesses are leading the way and showing the world how impressive the city's business culture is right now. The company is excited about the growth and progression in Wilmington and is ready to help take it to the next level.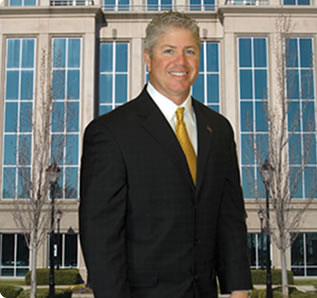 John Owens is a serial entrepreneur who has overseen the growth and success of many companies. He's seen it all; the highs and the lows of being a business owner. As CEO of Ameritrust companies, he's steered them through three financial industry meltdowns since 1998 and survived them all becoming one of the largest privately held financial institutions in the country. John became the Charlotte Chamber Entrepreneur of the Year, a two-time INC500 recipient and Ernst & Young EoY finalist. While other financial services providers were dropping like flies all around him, he managed to prevail and succeed.
Achieving success in such trying times is what eventually led John to found Owens Management Group in 2009. His business knowledge and unquestionable professional experience make him a source of business understanding that all types of business owners and entrepreneurs can benefit from. Many business owners have already improved themselves and grown their business with the help of John's service and everyone at Owens Management Group. They understand that the services offered by the company help them gain a competitive advantage that would otherwise be missing.
Here's what the Wilmington Chamber is saying about Owens Management Group: "John has a deep appreciation for the connection between a successful community and a successful business. John also has a passion for life, and what he loves, that is very contagious. That combination works wonders for the communities John calls home. He invests the time and energy to grow his own company, companies around him and the entire community. He continues to have an impact on people and organizations long after his formal connection has passed. I am elated that John is now calling the Cape Fear region home." – Natalie Haskins English, President & CEO of the Wilmington Chamber of Commerce.
Now that Owens Management Group is home to Wilmington, North Carolina, I encourage you to take the time out and introduce your business to Owens Management Group. One meeting can possibly catapult your business to the next level.
Schedule a free business assessment with John Owens and his team today!